Studies
Doctoral training and Doctorate in PHISOC
Doctoral thesis (180 credits)
The of 180 credits includes research and thesis writing, as well as the private and public thesis defence.
Doctoral training (60 credits)
Political Science Department
Social sciences and Labour Studies Department
Contacts
Secretariat:
Catherine Frenay
catherine.frenay@ulb.be
Tel: +32 (0)2 650 46 30
Solbosch Campus
Office NA.3.110
(building NA, 3rd level, office 110)

Academic Director for Political Science:
Christian Olsson
christian.olsson@ulb.ac.be

Academic Director for Social Sciences and Labour Studies:
Joël Noret
joel.noret@ulb.ac.be
Political Science Department
The Department offers doctoral training starting from the first year of doctoral studies and ending when the student has earned a research training certificate.
The doctoral training is made up of three elements:
1/. Mandatory attendance of the seminar on political science theory, methodology, and research (10 credits, 24 two-hour sessions, from late October to May, during the first year of the PhD programme)
2/. The writing of an intermediary piece of work (20 credits) at the end of the second year (except in cases of exemption)
3/. Personalised training (various scientific and research activities totalling 30 credits) completed throughout the entire enrolment in the PhD programme. For more information, please read ULB's PhD regulations.
Social sciences and Labour Studies Department
The content of the doctoral training programme in social sciences is defined by the student's supervisory committee, and progress is assessed during the committee's annual meeting.
The training programme may include (among other activities): taking an active part in doctoral schools, study days, workshops, or conferences; writing articles or book chapters; writing research reports; or even validating courses followed while completing the thesis and relevant to the progress made on the thesis.
Doctoral training also contains an intermediary test (20 credits), after the second year of the thesis, during which the candidate must provide evidence of their mastery of their thesis topic and the regular progress of their work.
La Faculté a une grande tradition de formation doctorale et de réalisation de thèses dans ses disciplines. Le dynamisme scientifique international de nos Centres de recherches et de nos enseignants sont un atout majeur pour la qualité et l'encadrement des doctorants, ainsi que pour leur inscription dans les meilleurs réseaux européens de recherche.
Le doctorat est constitué de deux parties, la formation doctorale et la thèse proprement dite.
Formation doctorale

Thèse de doctorat proprement dite (120 crédits)

Inscription et réinscription

Règlements et Charte

Contacts
Soutenances de thèses de doctorat
Toutes les thèses défendues et thèses soutenues prochainement en Faculté de Philosophie et Sciences sociales de l'ULB: en savoir plus.
Updated on April 22, 2020
Contact
Secrétariat de la formation doctorale et du doctorat
catherine.frenay@ulb.be
Tel: +32 (0)2 650 46 30
Campus du Solbosch
Bureau NA.3.110
(Bât. NA, niveau 3, local 110)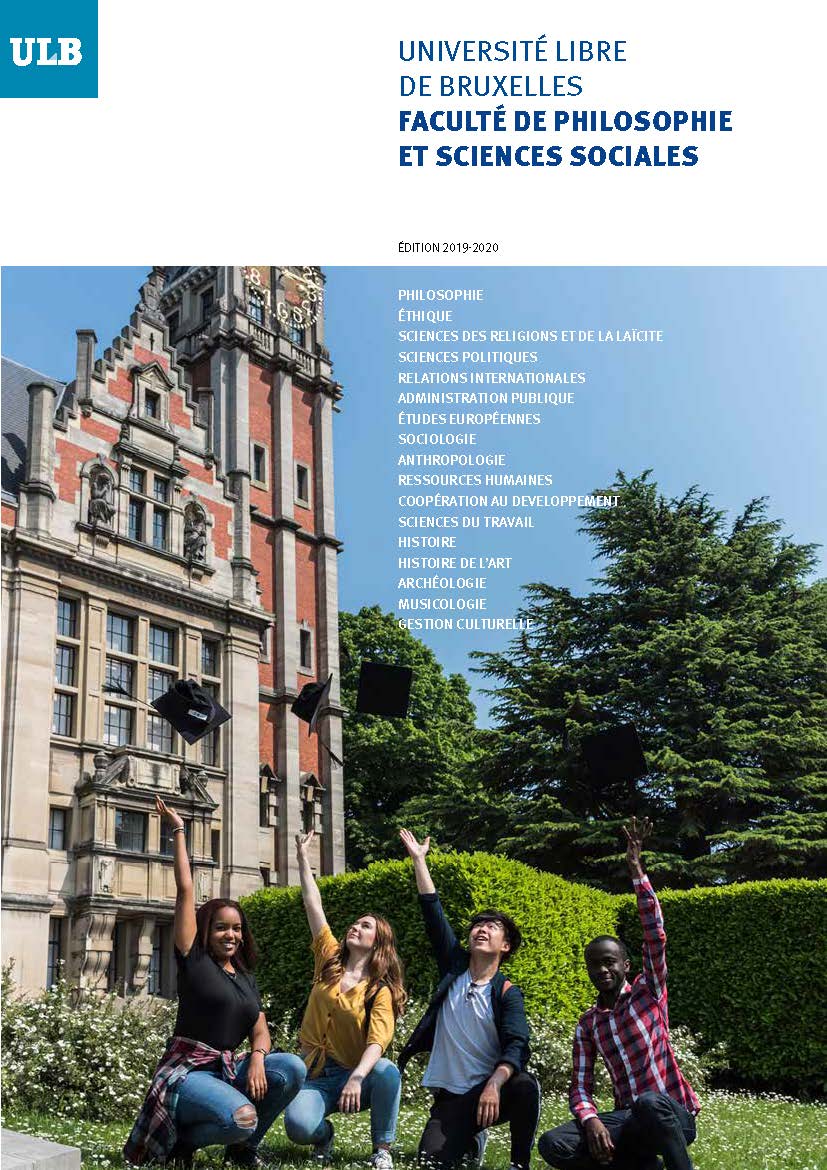 Téléchargez la brochure 2019-2020
Consultez la page 37 relative au Doctorat


Agenda des défenses publiques de thèse: